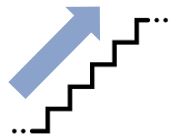 Terms of Use
www.lift-guide.com
Acceptance of Terms of Use
By using, visiting, or browsing the www.lift-guide.com website, you accept to be bound by these Terms of Use and to the terms of our Privacy Policy. If you do not agree to these Terms of Use and Privacy Policy, please do not use this website.
Changes to the Terms of Use
www.lift-guide.com reserves the right, at its discretion, to change, modify, add, or remove portions of these terms at any time. You are bound by such revisions and should therefore periodically visit this page to determine the then-current Terms of Use to which you are bound. You can review the most current version of the Terms of Use at any time by clicking on the "Terms of Use" hyperlink located at the bottom of the pages on the website. By using the website, you signify your acceptance of this Terms of Use. Your use of the website after changes are made signifies your assent to be bound by the Terms of Use and Privacy Statement as they exist at that time.
Copyrights
Any unauthorized use of any material contained on the website may violate copyright laws, trade-mark laws, the laws of privacy and publicity, and communications regulations and statutes. www.lift-guide.com and its affiliated companies disclaim any and all liability that may result from any and all unauthorized reproduction or use of the information on this website. Your use of the website does not provide you with ownership rights to any Intellectual Property viewed through the website nor does it waive any of www.lift-guide.com's rights in such information and materials.
Limited Right to Use
The viewing, printing or downloading of any content, graphic, form, or document from the website grants you only a limited, non-exclusive license for use solely by you for your own personal, non-commercial use. You may not modify, copy, distribute, transmit, display, perform, reproduce, publish, license, create derivative works from, transfer, or offer for sale any information contained on, or obtained from, the website. Illegal and/or unauthorized uses of the website, including collecting usernames and/or e-mail addresses of members by electronic or other means for the purpose of sending unsolicited commercial e-mail; using any information retrieval system, whether electronic or through other means, to reproduce any of the content of the website other than for your personal use; and unauthorized framing or linking to the website will be investigated and appropriate legal action may be taken.
Website User Conduct
As a user of the website, you agree that in connection with your use of the website and the content you will not:
Upload, post, e-mail, or otherwise transmit any content that is unlawful, harmful, threatening, abusive, harassing, tortuous, defamatory, vulgar, obscene, pornographic, libelous, invasive of anyone's privacy, hateful, or racially, ethnically, or otherwise objectionable;
Impersonate any person or entity or falsely state or otherwise misrepresent your affiliation with a person or entity; Conduct yourself in an inappropriate, offensive, indecent, or vulgar manner while using the website;
Use the website for any unlawful purpose;
Upload, post, e-mail, or otherwise transmit any content that you do not have a right to transmit under any law or under contractual or fiduciary relationships (such as inside information, proprietary, and confidential information learned or disclosed as part of employment relationships or under non-disclosure agreements);
Upload, post, e-mail, or otherwise transmit any content that infringes any patent, trade-mark, trade secret, copyright, or other intellectual property right of any party;
Upload, post, e-mail, or otherwise transmit any unsolicited or unauthorized advertising, promotional materials, "junk mail," "spam," "chain letters," "pyramid schemes," or any other form of solicitation;
Upload, post, e-mail, or otherwise transmit any material that contains software viruses or any other computer code, files, or programs designed to interrupt, destroy, or limit the functionality of any computer software or hardware or telecommunications equipment;
Interfere with or disrupt the website, the content or servers or networks connected to the website, the services or the content;
Intentionally or unintentionally violate any applicable local, provincial, federal, or international law.
Termination
www.lift-guide.com reserves the right to terminate your access to the website or any of its services if it determines that you do not comply with these Terms of Use; provide false, inaccurate, or incomplete information during a registration process; engage in any conduct that would otherwise harm any of www.lift-guide.com's rights or interests in its website, services, or other property; or for any or no reason whatsoever without prior notice to you.
User Submissions
The website may contain forums, panels, chatrooms, polls, surveys, news groups, or other such communication services designed to enable you to communicate and interact with other members.
Any material or information that you post, input, upload, provide, submit or transmit to the website in any other manner (the "Submitted Information") will be treated as non-confidential information. You assume full responsibility and liability for any submitted information and represent and warrant that you have all necessary rights and licenses with respect to the submitted information. www.lift-guide.com does not control any submitted information, therefore, you should not consider any such information to be screened, approved or endorsed by www.lift-guide.com. While it has no obligation to do so, www.lift-guide.com reserves the right to monitor the website and to edit, refuse to post or remove any information or materials that, in its view, do not adhere to these Terms of Use.
Links
The website may provide links to other World Wide Web websites or resources. www.lift-guide.com may not have reviewed these websites and is not responsible for the accuracy, content, privacy policies or availability of information found on websites that link to or from any www.lift-guide.com website. You hereby irrevocably waive any claim against www.lift-guide.com with respect to such websites and third-party content. We strongly encourage you to make whatever investigation you feel necessary or appropriate before proceeding with any online or offline transaction with any third parties. Neither www.lift-guide.com nor its affiliates, employees, directors, officers, or agents shall be liable for any damages, including but not limited to direct, indirect, incidental, consequential, or punitive damages arising out of your use of third-party material or third-party websites that are linked to this website.
Indemnity
You agree to defend, indemnify, and hold harmless www.lift-guide.com, its officers, directors, employees, and agents, from and against any claims, actions, or demands, including, but not limited to, reasonable legal and accounting fees, alleging or resulting from your use of the website or your breach of these Terms of Use. www.lift-guide.com shall provide notice to you promptly of any such claim, suit, or proceeding and shall assist you, at your expense, in defending any such claim, suit, or proceeding.
Disclaimer of Warranty
THE MATERIALS CONTAINED ON THE WEBSITE ARE PROVIDED "AS IS" AND WITHOUT WARRANTIES OF ANY KIND EITHER EXPRESS OR IMPLIED. TO THE FULLEST EXTENT PERMISSIBLE PURSUANT TO APPLICABLE LAW, WWW.lift-guide.COM DISCLAIMS ALL WARRANTIES, EXPRESS OR IMPLIED, INCLUDING, BUT NOT LIMITED TO, IMPLIED WARRANTIES OF MERCHANTABILITY, FITNESS FOR A PARTICULAR PURPOSE, OR OTHER VIOLATIONS OF RIGHTS. WE ASSUME NO LIABILITY OR RESPONSIBILITY FOR ANY ERRORS OR OMISSIONS IN THE CONTENT OF THE WEBSITE, THAT DEFECTS WILL BE CORRECTED, OR THAT ANY WWW.lift-guide.COM WEBSITE OR THE SERVERS THAT MAKE SUCH MATERIALS AVAILABLE ARE FREE OF VIRUSES OR OTHER HARMFUL COMPONENTS; ANY FAILURES, DELAYS, MALFUNCTIONS, OR INTERRUPTIONS IN THE DELIVERY OF ANY CONTENT CONTAINED ON THE WEBSITE; ANY LOSSES OR DAMAGES ARISING FROM THE USE OF THE CONTENT PROVIDED ON THE WEBSITES; OR ANY CONDUCT BY USERS OF THE WEBSITE, EITHER ONLINE OR OFFLINE. WE DO NOT WARRANT OR MAKE ANY REPRESENTATIONS REGARDING THE USE OR THE RESULTS OF THE USE OF THE MATERIALS ON ANY WWW.lift-guide.COM WEBSITE IN TERMS OF THEIR CORRECTNESS, ACCURACY, RELIABILITY, OR OTHERWISE. YOU ASSUME THE ENTIRE COST OF ALL NECESSARY SERVICING, REPAIR OR CORRECTION.
Limitation of Liability
UNDER NO CIRCUMSTANCES, INCLUDING, BUT NOT LIMITED TO, NEGLIGENCE, SHALL WWW.lift-guide.COM, ITS OFFICERS, DIRECTORS, MANAGERS, EMPLOYEES, OR AGENTS BE LIABLE (JOINTLY OR SEVERALLY) FOR ANY DIRECT, INDIRECT, SPECIAL, INCIDENTAL OR CONSEQUENTIAL DAMAGES OF ANY KIND, INCLUDING, BUT NOT LIMITED TO, LOSS OF USE, DATA, OR PROFIT, ON ANY THEORY OF LIABILITY, ARISING OUT OF OR IN CONNECTION WITH THE USE OR THE INABILITY TO USE THE WEBSITE OR ANY MATERIALS ON THE WEBSITE, EVEN IF WWW.lift-guide.COM OR ANY REPRESENTATIVE HAS BEEN ADVISED OF THE POSSIBILITY OF SUCH DAMAGES.
Contact: info@lift-guide.com